Mom | Spouse | Artistic Director | Studio Owner | Instructor
"
Dancing faces you towards Heaven, whichever direction you turn.
— Terri Guillemets
TAMMY WOOTEN-SINGH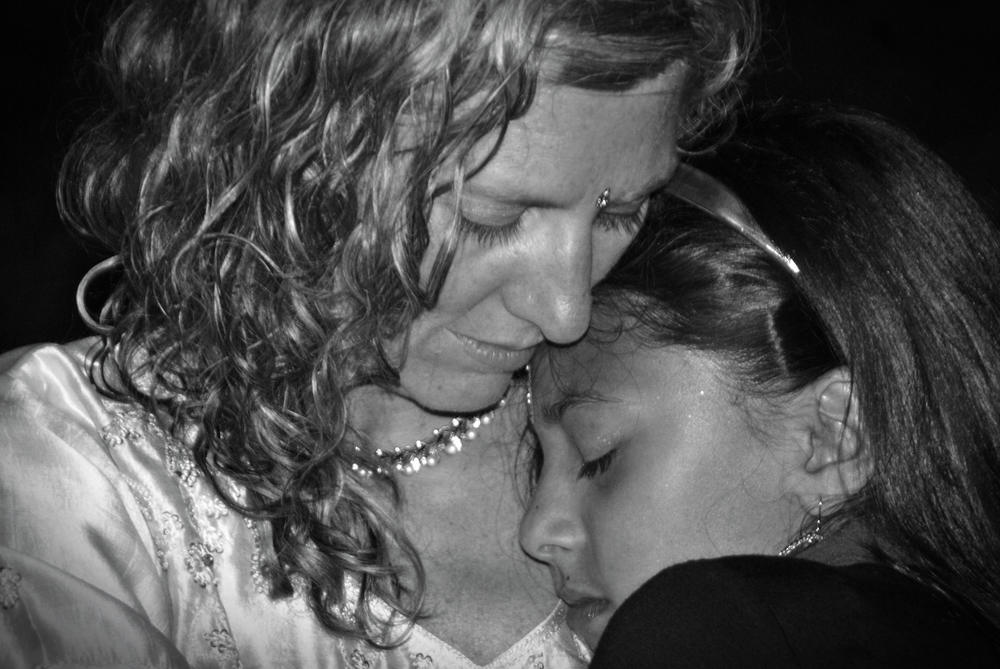 Miss Tammy is the founder of the Academy and has spearheaded its growth as one of the area's premier dance education facilities for over two decades. Tammy's involvement in dance spans 48 years. She has performed in 30 pageants, 12 of which were with the Miss Iowa organization. Miss Tammy's dance career has taken her to the far reaches of the globe performing as far away as Denmark and Russia. Her expertise in choreography led her to lead the dance team for the semi-professional Thunder basketball team. this later led to her being selected as a Chicago Bulls "Luvabull" dancer. Her education includes a degree in business and teacher certification with Dance Educators of America. Tammy has also been an active member of the community, her involvement spans school fund raising, talent shows, festivals, chairing both Wild about the Child and Genesis Health Systems charity gala. Miss Tammy, her husband Ajay, daughter Sydney, and son Aidan enjoy Family Movie night, traveling, cooking at home and entertaining with family and friends. When she has a free moment, she likes to read, play with her dog and workout.
Miss Tammy's mission to provide top quality dance education to students led her to assemble a team of professionals dedicated to teaching dance, many of whom possess degrees and advanced degrees in education. The studio provides an office staff to serve the needs of parents freeing up the instructing faculty to spend more time with students.
---
Daughter | Little Sister | Academy Dancer | Dance Instructor
"
"Let us read, and let us dance; these two amusements will never do any harm to the world."
— Voltaire
JENNA WEGER-COOK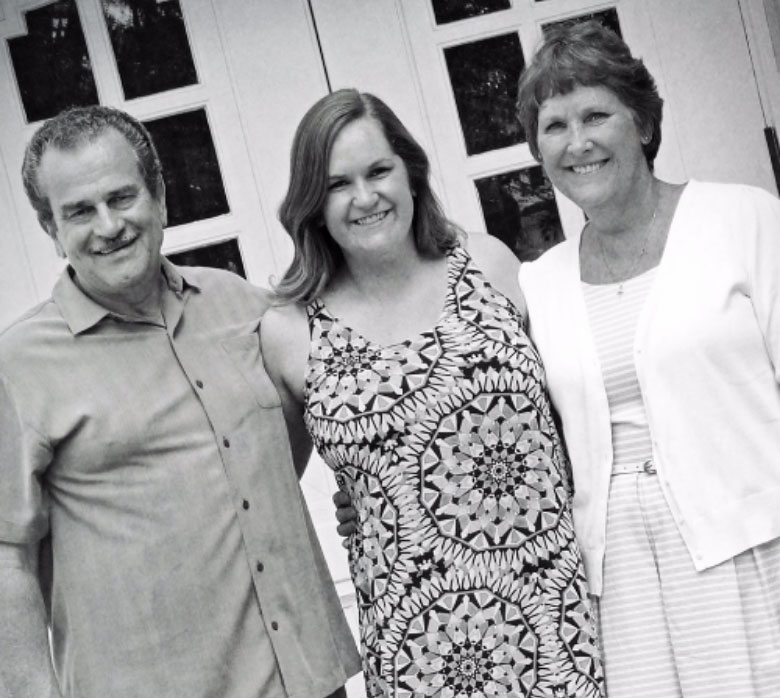 Born and raised in Moline,Illinois, Miss Jenna is a true Academy alumni. She started as a student at the early age of five and has now graduated to an instructor at the studio. Jenna graduated from St. Ambrose University with her bachelor's degree in Marketing and Management.
Miss Jenna's love of dance has consisted of over a decade in instruction at the Academy, participating in the Moline High School Dance team for four years, and dancing with the St. Ambrose Dance team for two years. Jenna instructs Creative Movement, Hip Hop, Tap and Jazz and always has an encouraging attitude for her students.
Jenna works at a local Credit Union in the Marketing Department as their Brand Ambassador. When she isn't working or teaching dancing Jenna loves going shopping, binge watching a TV series on Netflix, and hanging out with friends.
---
Daughter | Sister | Academy Dancer | Dance Instructor
"
"Do it big, do it right, and do it with style."
— Fred Astaire
ELIZABETH TIMM-HOLLENBACK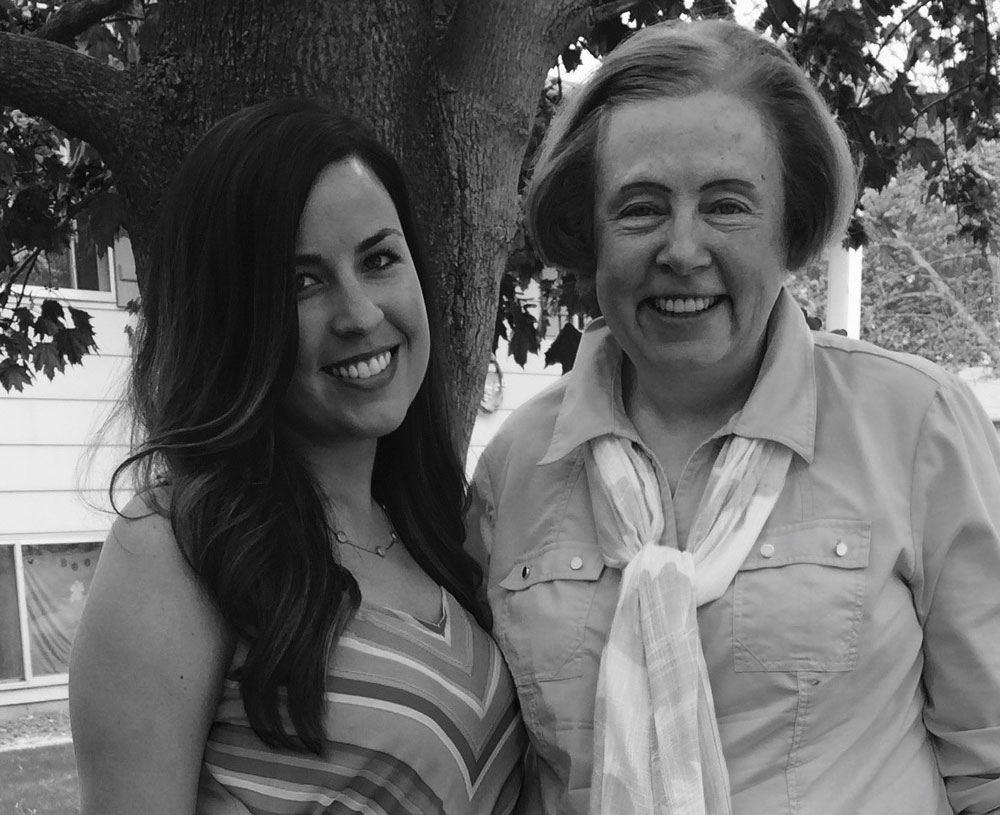 Elizabeth is a native of the Quad Cities where she trained under Miss Tammy for 18 years. During her time at the
Academy she danced on the competition team, attending conventions, assisted along side Miss Tammy, and taught dance for 6 years. She is trained in ballet, jazz, tap and hip-hop and has choreographed routines for a variety of age groups. During high school Elizabeth participated in cheerleading and was involved in the dance team where she choreographed routines. After high school she continued to pursue dance in college and joined the dance squad for the semi-pro football team, Quad Cities Steamwheelers. She has her Bachelor's degree from the University of Iowa and is currently working in the field of accounting.
---
Mom | Grandma | Office Staff
"
"Let your life lightly dance on the edges of Time like dew on the tip of a leaf."
— Rabindranath Tagore
DEB STACY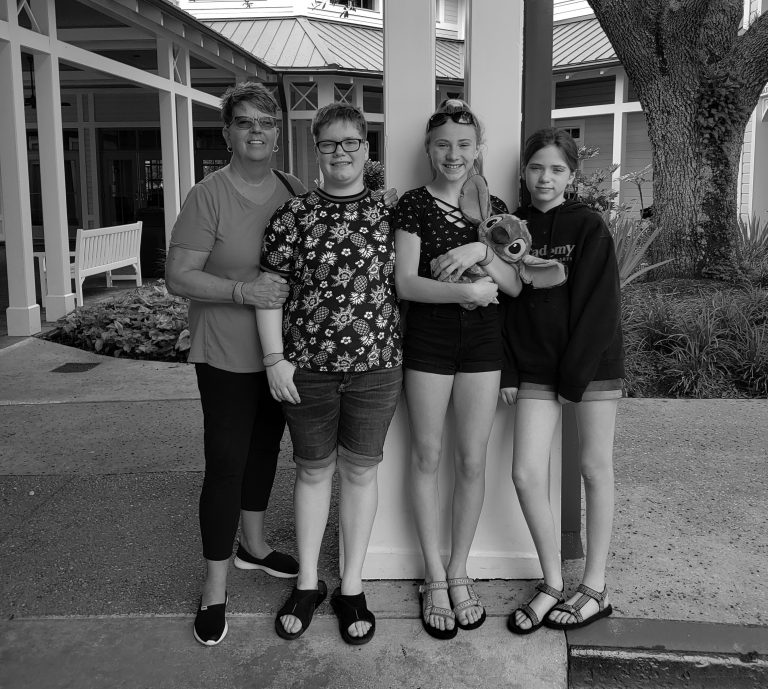 Born in Sterling, IL, Miss Deb has spent most of her life here in the Quad Cities. Miss Deb is the Office Manager and works hand in hand with the Academy Parents and Students. She is beginning her 7th year at the Academy and she looks forward to seeing all the smiling little faces, it really brightens her day. She has 3 adult children and stays very active with her granddaughters' activities, Gwen, Luna & Holly. She looks forward to watching both Luna & Holly in dance classes as they both have a passion for dance and music. When not busy with her family, she like taking long walks, antique shopping, and movies with friends.
---
Daughter | Mother | Grandma | Office Staff
"
"Dance is for everybody. I believe that the dance came from the people and that it should always be delivered back to the people."
— Alvin Ailey
LYNN STOTLAR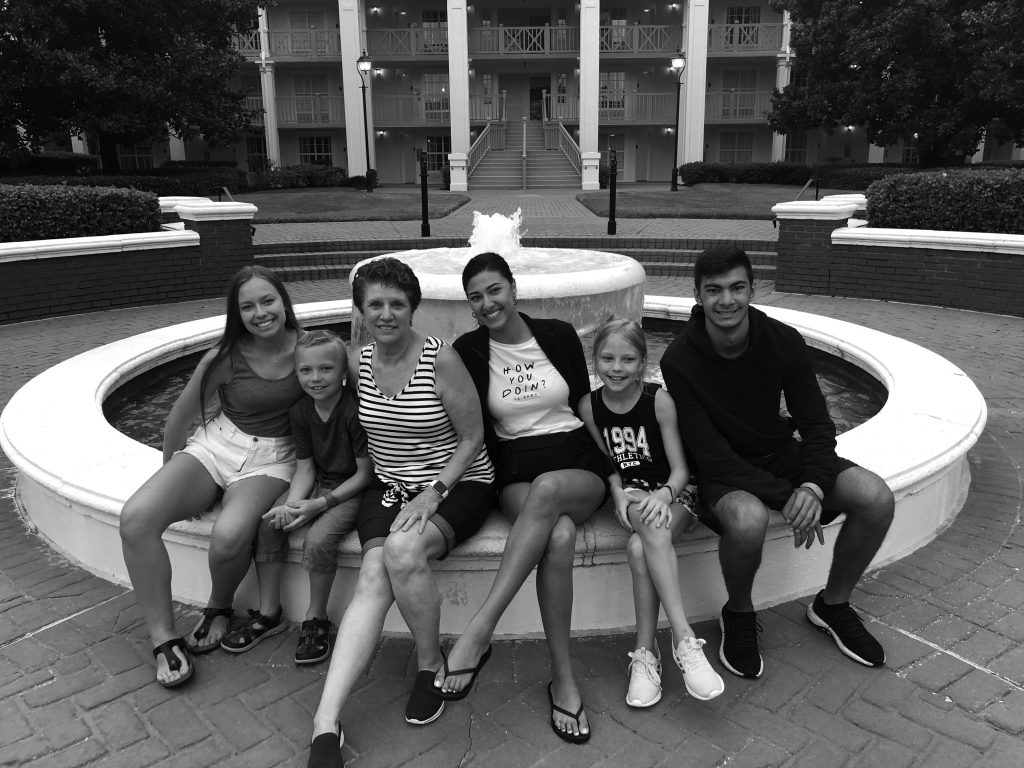 Lynn is a native of the Quad Cities. You could say she played a large role in the birth of the Academy because she is Miss Tammy's Mom. Lynn spent many years fostering a love of dance with her daughter and today enjoys helping out parents and students alike in the office.
When not working at the office Lynn enjoys visiting with her grand children and volunteering at her church.
---
Mom | Spouse | Sister | Dance Instructor
"
"Dance is the hidden language of the soul."
— Martha Graham
BRANDY THOMPSON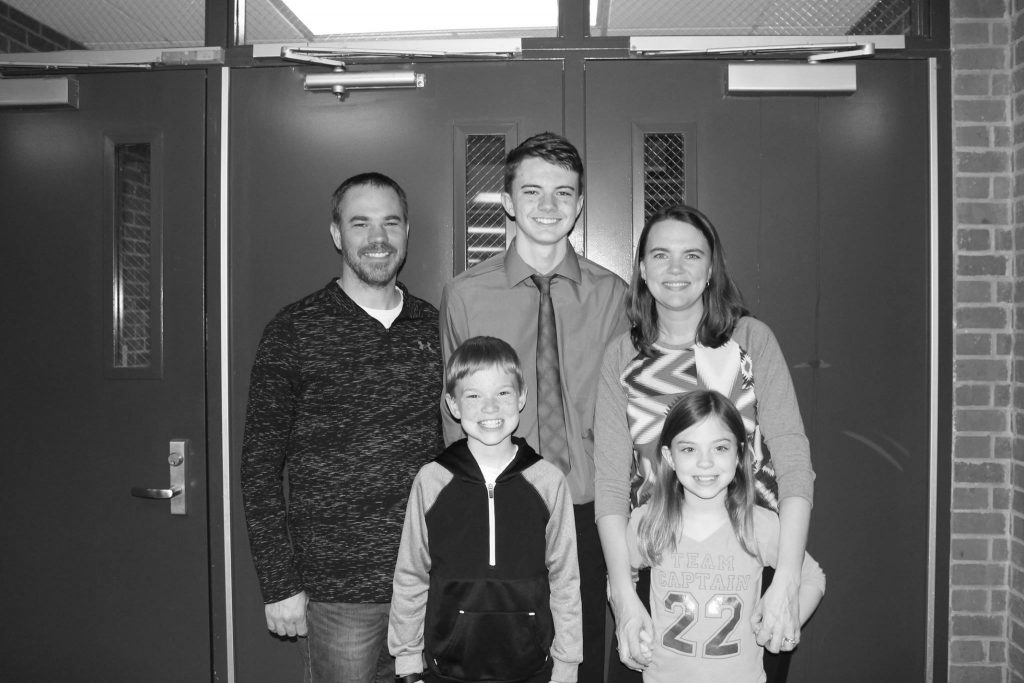 Brandy was born and raised in the Quad Cities where she trained locally, dancing in conventions, competitions and recitals. In addition to formal training, Brandy danced on her high school dance team, where she choreographed many routines in multiple genres. With over 20 years of dance experience, Brandy has a passion for showing her students a love for dance, while watching them grow and become more confident in themselves through dance. Miss Brandy's daughter, Abbey, also dances at the studio so she gets to share this experience with her daughter.
Brandy graduated from St. Ambrose University with a Bachelor's degree in Business Administration/Accounting and is currently pursuing her MBA. However, her passion for helping and teaching others has led her to currently working in the field of Human Resources.
When she isn't working or teaching, Brandy enjoys spending time with her family. Whether it be watching her sons play sports, watching her daughter dance, hiking, disc golfing or vacationing, she works to build memories with her family. In addition, Brandy is very active with her church, the local Junior Achievement and United Way organizations, as well as her school PTA, volunteering her time in our schools and community.
---
Mom | Sister | Daughter| Dance Instructor
"
"Be strong, be fearless, be beautiful. And believe that anything is possible when you have the right people there to support you."
— Misty Copeland
SARA DAWN FORTIN
Dawn was born in Kansas City, Mo. where she trained at American Dance Center starting at the age of 7. She later joined the American Youth Ballet and danced in several full length ballets including Sleeping Beauty, Coppelia, Through the Looking Glass and Cinderella. She also took classes at the Kansas City Ballet and UMKC over the summer months.
Dawn graduated from the University of Iowa with a Bachelor's degree in Dance. She danced every year in Dance Gala where she worked with many guest choreographers and in her sophomore year she joined Dancers In Company. She also had the honor of competing in the American Collage Dance Festival Association and went on to perform at the Kennedy Center in Washington DC.
When she isn't working or teaching, Dawn enjoys spending with son, friends and family. She also enjoys re-cycling furniture, painting and gardening. In her second year of teaching she really enjoys working with young dancers and molding them into the dancers of tomorrow.
---
Daughter | Sister | Academy Dancer | Dance Instructor
"
"Why Walk when you can Dance?"
— Ellen Van Dam
KACI CHRISTENSEN
Kaci was born in the Quad Cities and spent all her free time at the Academy dance studio! She loved learning dance and her love for it continued throughout high school and college. She had the privilege to dance on the ISU's Dance Team and was captain for two years. Kaci has over 19 years of dance experience and loves working at the Academy to share her knowledge with the dancers. Fun fact, she has also been with the Academy for 19 years now!
Kaci graduated from Illinois State University with a degree in Marketing, but enjoys working with kids even more!
When Kaci isn't creating new choreography or working she enjoys traveling, spending time with her family and friends, loves trying to make new recipes off Pinterest, and playing with her puppy Gracie.
---
Daughter | Sister | College Student | Academy Dancer | Dance Instructor
"
"Don't Dance for the Audience, Dance for yourself."
— Bob Fosse
SYDNEY SINGH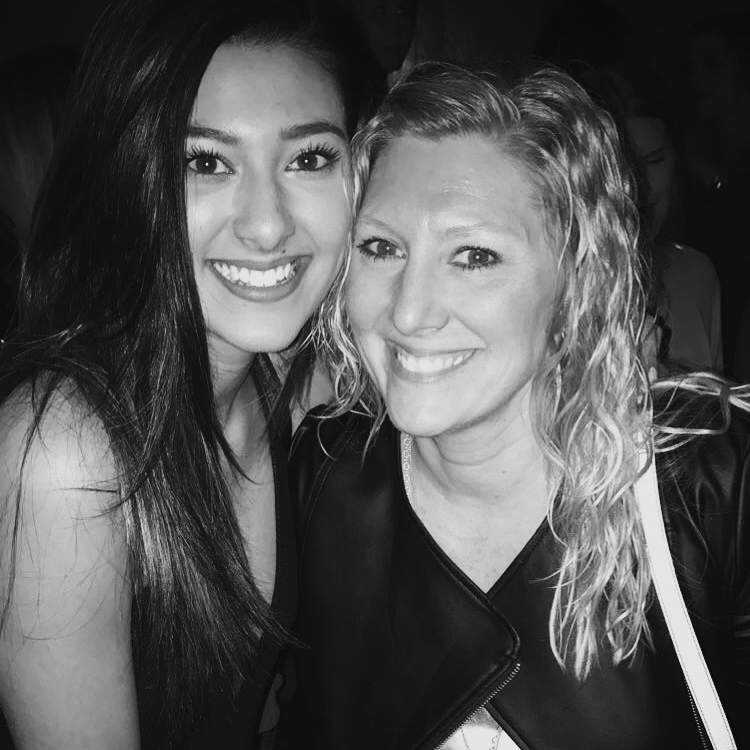 Sydney was born and raised in the Quad Cities where she began dancing at The Academy for the Performing Arts. She has entered in many competitions, attended countless dance conventions and performed at Disney World with the Academy five times. Sydney is the daughter of Miss Tammy and enjoys following her Mom's passion for dance. With the help of her many years of dance experience, Sydney enjoys instructing students and encouraging them with new choreography. Sydney loves getting students to step out of their comfort zone and create original pieces.
Sydney currently attends The University of Iowa as a senior. She is studying to get a Bachelor's degree in Enterprise Leadership with a minor in Economics. She is interested in working in either medical or pharmaceutical sales.
In her free time, Sydney loves to be surrounded by her family and friends where she continues to make long-lasting memories. Whether it be traveling halfway across the world or just simply having a movie night at home.